How to Make Bike Seatpost Popular in the World?
A good bike Seatpost is the key to achieving a comfortable ride
The bike post, along with the tires, make up a major part of bike comfort.
In fact, a well-designed carbon Seatpost has 100 times the curvature of a steel frame.
The CDS100 Layback Seatpost requires 7500N of force to bend one millimeter.
By comparison, a typical mtb Seatpost can require more than 6900N of force to bend a millimeter, showing how much a Seatpost fits into the comfort equation.
In short, the mtb seat post is a great way to achieve a comfortable ride.
The Most Overlooked Setback Bike Seatpost
Few people consider the ride quality of a mountain bike Seatpost because they are the most overlooked component.
The bicycle post is important for touring riding as the handlebars are often set high, resulting in a larger weight ratio on our saddle post.
Coupled with the fact that we usually like to find rough roads, the best carbon Seatpost is really the key to riding comfort.
Bikes with narrower tires can get the most comfort by using a carbon seat post.
This is because the carbon fiber Seatpost needs to take on a larger proportion of the overall shock and shock.
Carbon Bike Seatpost SX8 can give you a comfortable cycle seat post on the basis of shock resistance.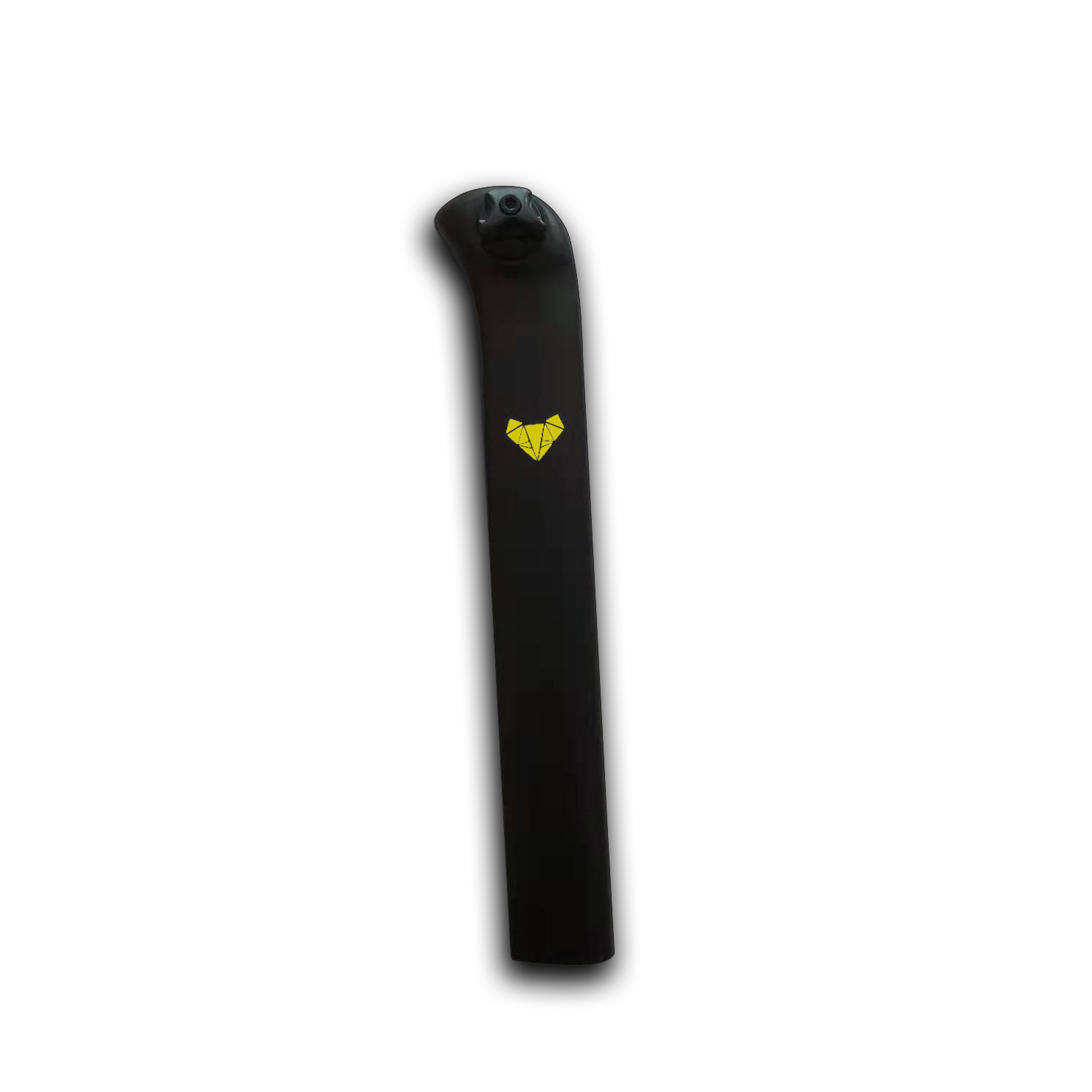 The Dumping of Seat Post for Bike
Damping is the speed at which a bike pole seat moves over repeated bumps, and it is the most important characteristic of riding on slippery surfaces.
A bike Seatpost that effectively dampens vibrations will shield the rider from most of the road hum from the bike.
When tested, the best carbon Seatpost is more than twice as effective as an underperforming bike post.
Carbon Seatpost 27.2 Deflection
Deflection refers to the total motion of the 27.2 Seatpost to move after impact.
A 27.2 mm Seatpost with more deflection will reduce fatigue on your body as it protects you from harsher bumps.
The Seatpost 27.2 mm also allows you to go straight and smooth over rough terrain.
When testing mountain bike Seatpost deflection, two measurement axes are usually employed, but they are almost always tracked proportionally.
31.6 Carbon Seatpost
If you are looking for a firm ride on the road, you will want to opt for the 31.6 Seatpost with the lower deflection but higher damping capacity.
For dirt road use, deflection is king.
The 31.6 mm seatposts offer the highest degree of vertical flex over large bumps, however, they tend to be harsher over small high-frequency bumps.
The Seatpost 31.6 mm is on another level in all respects, with lots of deflection and great damping.
30.9 Seatpost
The Carbon Bike Seatpost SX10 is a little heavier than the carbon seat post but is available in five different spring rates.
The 30.9 mm Seatpost does most of the problems.
Most Seatpost 30.9 mm come in four or five different spring rates, giving light and heavy cyclists the same ride feel regardless of Seatpost height.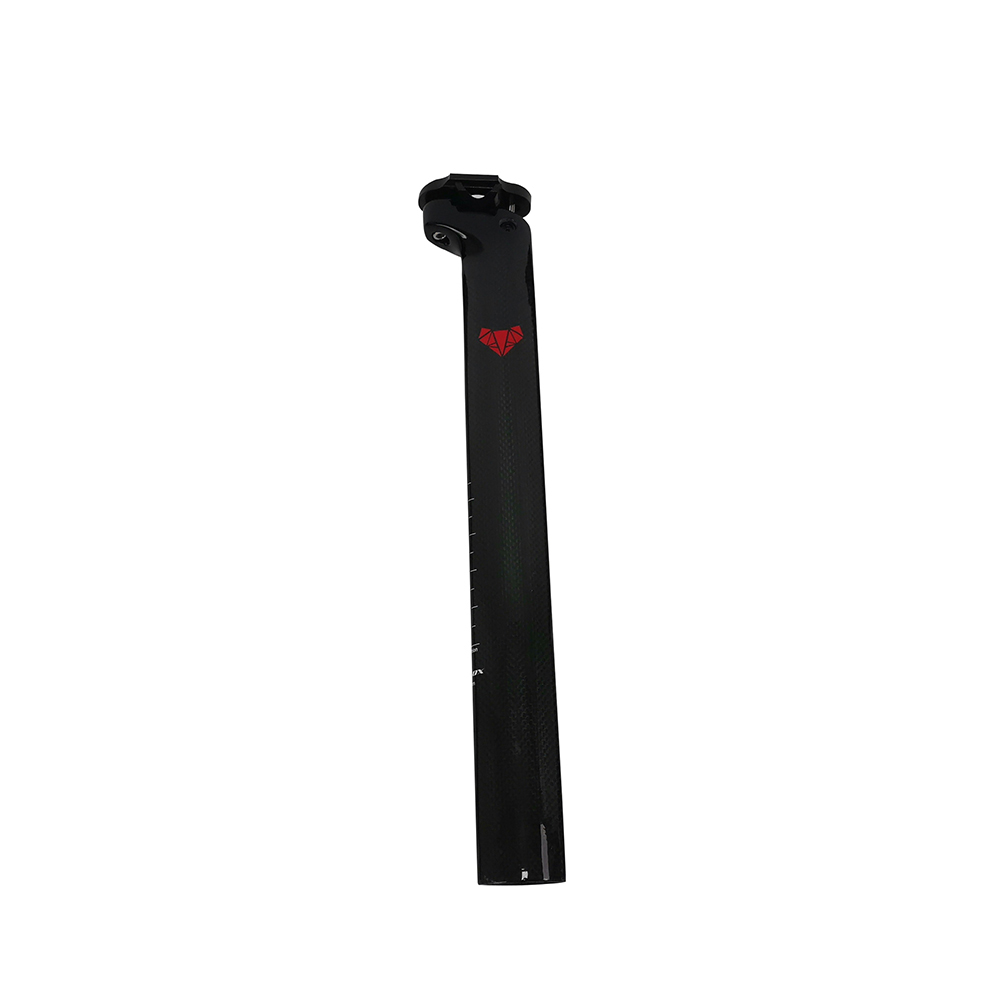 Recommended Road Bike Seatpost
I prefer to use Carbon Bike Seatpost SX16, an Original Trifox Carbon Bike Layback Seatpost SX16, 350mm, Ultra lightweight Heterotypic Tube, only work for Trifox X16 Road Bike Frame.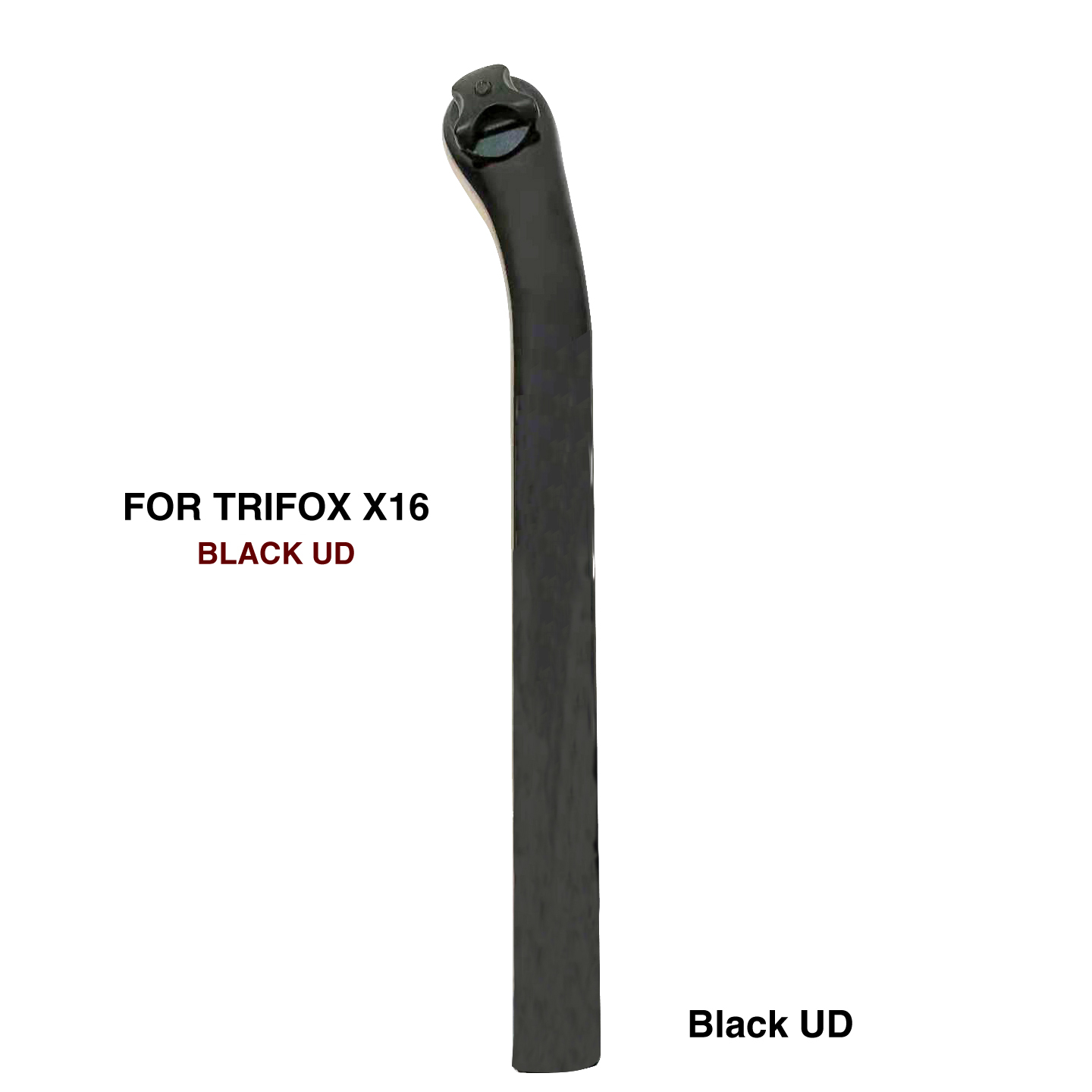 Please be free to click TRIFOX.